Finding Your New Normal When Treatment Is Over - Who Can Help?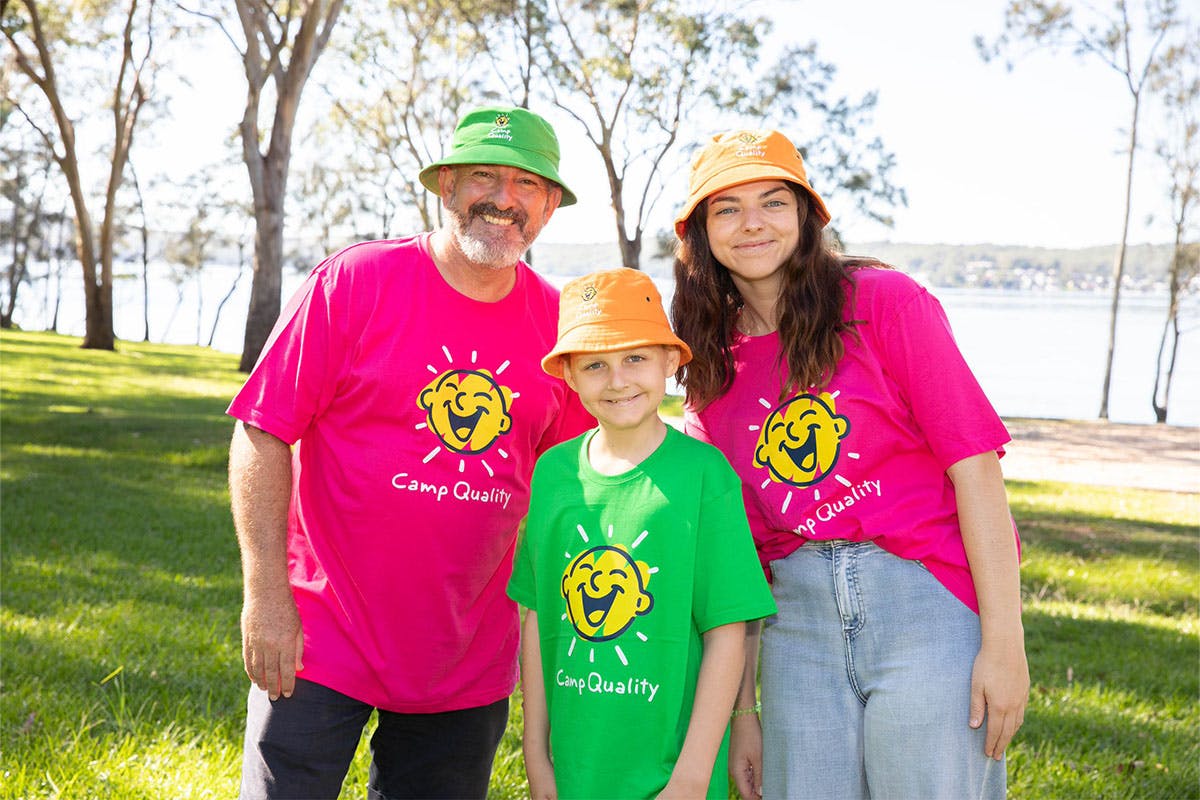 Bringing your child home from hospital after cancer treatment can be a time of celebration, but there can be uncertainty too. Leaving the familiar routine and support system of hospital may feel like losing a safety net, and anxiety about symptoms returning can linger on.
There's some readjusting to do as the family works towards its 'new normal' and finds ways to deal with issues that crop up along the way.
It's great that your child is returning to school or pre-school, for example, but kids may find this daunting, especially if they've lost hair or gained or lost weight. They might worry about catching up with school work or be frustrated by having less energy than before. Fatigue can still persist after treatment is over.
Meanwhile parents or carers may be trying to get back to their pre-treatment work schedules, while siblings adjust to having their brother or sister home again. Sometimes siblings may feel resentful about the attention focused on the child with cancer, and may need reassurance that they're loved equally.
In short, the cancer experience can affect the emotional wellbeing of the whole family. So families may need as much support to cope with this 'new normal' as they did during treatment.
Where to start?
The New Normal Navigator - Each family's new normal will be different and the New Normal Navigator, developed by Camp Quality, is designed to help each family navigate their own set of issues. It helps guide families through the situations they may experience after treatment, including returning to school, working with the school to help your child re-adjust, managing family relationships, returning to work, managing financial difficulties, coping with anxiety - and ways to have fun together.
The app has information and strategies for dealing with a range of situations families face after treatment, such as:
Managing fears of relapse. One tip is to remember that most childhood cancers never recur, and the longer your child has been off treatment, the chances of relapse get smaller.
Finding ways to manage stress. Try physical activity. It helps clear your thoughts. Connect with others as it can help you relax and see things differently. Try to be positive and be thankful for the small things.
Coping with behaviour problems. During treatment normal boundaries and discipline may be more relaxed. When treatment's over, it's normal for kids to feel they're getting less attention than when they were ill. It's not unusual for kids of any age to regress and act younger than their age when they're upset. Aim to gradually bring your child back into family life with normal everyday tasks like chores and homework, give them a reasonable level of attention and encourage them to try new things.
Making couple time a priority. Stress can strain a relationship, so see couple time as essential, not optional, even if it's just a walk or 15 minutes together with a cup of coffee.
The app also directs you to the best resources and support for whatever you and your family are facing. It's free and available on Android and Apple.
Access Further Support
As well as the peer and counselling support you can access through the Parenting Through Cancer community, the following organisations can help you adjust to life after treatment.
The Cancer Council - The Cancer Council's Pro Bono Program can help with legal issues, financial planning, small business accounting and work place advice.
Gather My Crew - Help with everyday tasks like shopping or cooking dinner can ease the pressure on families. This charity provides a free online rostering tool that enables people to ask for and co-ordinate practical help during difficult times.
Paediatric Integrated Cancer Service (PICS) - Has a range of downloadable resources on after-treatment topics. These include a guide for parents and carers, Coming off Treatment, a series of booklets on education after treatment called Learning Curve covering pre-school, primary to early secondary and senior secondary school, as well as a fact sheet on immunisation after treatment.
Redkite - Offers practical, financial and mental health support for parents and carers of children aged 18 or under who have cancer or have finished treatment, and support for young people themselves. Services include counselling, Connect groups (where you can talk to others in a similar situation), and education grants.